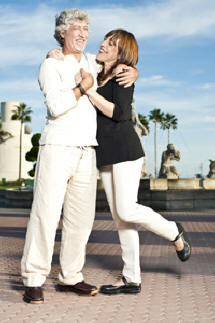 The young Swiss shoe developer Karl Mueller Jr., whose father, Karl Mueller Sr., invented the MBT and sold the company in 2006, has created a new revolutionary shoe called Joya, representing a new category of comfort footwear. Joya shoes make walking joyful, fun and effortless.
The world's softest comfort shoe moves you from the very first step -- an elegant comfort shoe that gives you an unmatched walking feeling and experience. Joya is already one of the most sought after shoes in the comfort shoe category. The "Joya Feeling" is almost impossible to explain with words, better yet: try on a pair of these extraordinary shoes and let yourself experience what the Swiss call becoming "befluegelt" (the rough English translation for "befluegelt" is to wing, to give ability to fly; to inspire, to stimulate).
Features & Benefits:
Lightweight Luxury and comfort

Pampers and indulges your feet from the very first step; cools/refreshes/guides your feet

Joya is fun and makes you happy

Dampens foot strike, absorbs shock, reduces joint stress, aligns body, increases back, glut, calf, hip, thigh and core muscle activity


Promotes healthy lifestyle and active walking
Doctors, orthopedists and physical therapists recommend Joya as ideal footwear for active walking and a healthy lifestyle.
Here
is what they have to say about Joya. The main secret of Joya comfort shoes is its internationally patented Joya Sole Technology. Every step taken mimics the natural foot strike of walking barefoot on soft natural terrain.
You are given the emotional experience of walking effortlessly on a concrete planet. It's not about sculpting and toning a chiseled physique. It's not about being the "cure-all" shoe for orthopedic pain. It's simply about making walking a joyful and effortless experience!
Click here to see what a local fitness reporter is saying about her experience with Joya!