The Cluffy Wedge - A Remarkable breakthrough in Pain Relief!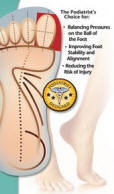 If you suffer from heel pain, bunions, hammertoes, Morton's neuroma, forefoot pain, shin splints, knee, hip and back pain - there is a very simple and affordable device that can go a long way toward reducing or eliminating your pain.

Dr. Jim Clough, DPM discovered that well over 90 percent of his patients had a big toe that "locked-up" when the ball of the foot came in contact with the ground. This forces us to compensate by navigating around a stiffened toe joint. He also discovered that a simple wedge under the big toe restored the big-toe-joint to its full range of motion.

The results we have seen thus far have been amazing. The patented Cluffy Wedge delivers profound results in re-establishing normal walking patterns at a very affordable price. Try yours today!

---
Xtenex Laces
(formerly Knoty Boys)
Never tie your shoes again!
Xtenex laces have pre-tensioned elastic knots that control lace movement through a footwear's eyelets. When stretched, the knots collapse for easy lace-up and adjustment. When tension is released, knots re-emerge to surround both sides of the eyelet securing a desired fit.

It differs from regular laces because it can customize footwear fit around personal comfort and performance needs. It stops lace migration which is a leading cause of footwear pain, discomfort, numbness, foot fatigue and Diabetic concern. It allows custom fitting throughout the shoe instead of limiting adjustment to just an ankle tension.

The Xtenex invention produces other unique features to the Ultimate Shoelaces that have made more than 200,000 people worldwide flock to his true no-tie, non-migrating shoelaces.

Benefits:
You adjust the laces only once and they will stay in place for life.

Indexed lace tensioning nodules maintain a custom desired fit at each eyelet for a never binding perfect fit every time.

Comfortably stabilizes footwear fit around the foot to reduce footwear slippage that can cause hot feet, blisters and foot fatigue.

Shoes slip on and off with relative ease without affecting the lace placement.

Enhances outsoles, insoles, arch supports and orthotics.

Indexed tensioning allows enhanced stabilization for sport specific needs.

---
Spenco Gel Insoles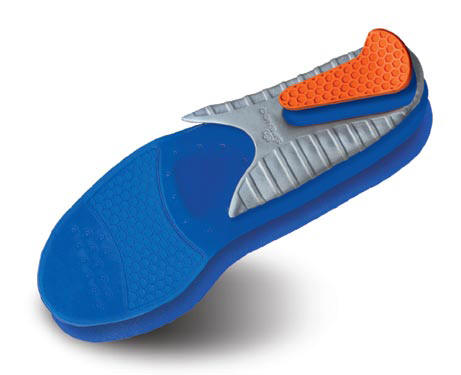 Features & Benefits:
Triple Density Design comforts, cushions and supports – advanced design for ultimate comfort.
TPR Comfort Gel thermoplastic rubber combines superior cushioning and energy return for ultimate comfort.

Metatarsal Arch Support relieves pressure from the ball-of-foot.

Top Cloth with Ultra-Fresh Silpure Antimicrobial helps eliminate odor causing bacteria and reduces friction.

Stability Cradle supports the arch and heel for greater comfort. Makes it easier to place into the shoe.

Extra Heel Cushioning softer gel in the heel absorbs impact at heel strike.
Also available are the gel heel pads and arch cushions.

---
We carry many more items for shoe care such as cleaners, water repellant, laces, brushes, polish and a whole lot more! Make your trip complete and pick everything you need to care for your investment.